Interesting Houses and Buildings
From http://villageofjoy.com/50-strange-buildings-of-the-world/ and http://www.strangebuildings.com/
Upside-down house, Poland
House on the Old Bridge (Vernon, France)
Frank Lloyd Wright's Falling Water (Mill Run, Pennsylvania, U.S.A)
Waldspirale (The Spiral Forest), an apartment building in Darmstadt, Germany.
Built in the 1990s. Designed by Friedensreich Hundertwasser. There are over 1,000 windows, no two of which are the same.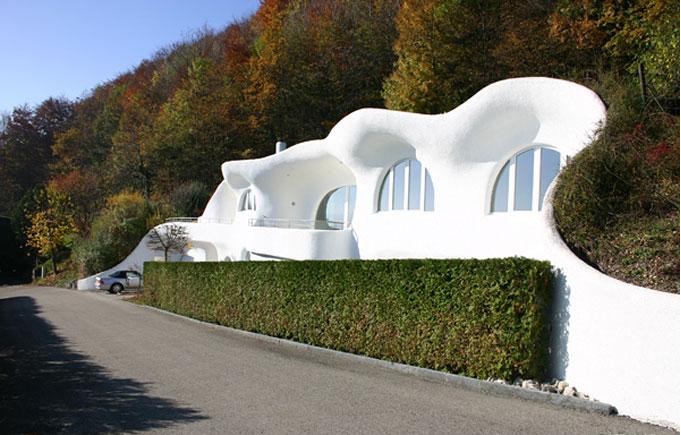 House built into a hillside, Lostorf, Switzerland.
Houseboat
http://inhabitat.com/schwimmhaus-boat-by-confused-direction/
http://www.cap.nsw.edu.au/ColliefindsaHome/homes/houseboat.html This site has a good recording to listen to as you read the page.